Welcome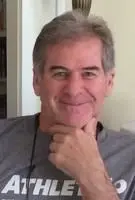 What I know about addiction, I learned from the inside - from the suicide ward to a place of transformation. Even as I work daily in my own recovery, I have been privileged to walk beside others on the journey as a guide and a companion. I would never have imagined that what was once my nightmare would become the centerpoint of my healing and my calling. One story led to many others, and I am grateful daily for all who walked with and guided me on my path, and all those I know who are in the process of finding their way to wholeness and peace.
I am a Licensed Marriage and Family Therapist (LMFT) in practice for 36 years, a International Certified Gambling Counselor, Level II (ICGC-II) and Board Approved Clinical Consultant (BACC). F or 28 years, my area of specialization has been treating addicts and their families, specifically gambling (
www.grci.org
), sex addiction, and substance abuse - from primary intervention through longterm recovery .

I n addition to my clinical practice, I have conducted over 100 advanced clinical trainings in the United States and Canada as well as served as keynote speaker at state and international conferences . I have been retained as a forensic expert in over 50 legal cases, in both state and federal court, with respect to gambling and gambling related issues, have been influential in the passage and implementation of both state and federal initiatives regarding pathological gambling, and have appeared on numerous radio/television shows and documentaries related to gambling addiction . I have served as a consultant to financial firms, family businesses, and addiction treatment programs.
My personal experience with the challenges of recovery include treatment for depression, the breakup of a family through divorce, and financial devastation. My personal losses also include the death of a brother to heroin addiction. These experiences have served as fertile ground for my growth, as I have found my way to the deeper truths which continue to inform and shape my life and my practice. It has been an honor to be a part of many people's lives in the midst of their struggles over the years.

My office is in Austin, Texas. The majority of my work these days is utilizing 'Telehealth.' I consult with individuals and groups all over the country via telephone and/or video.

For more information: 847.425.1830 or [email protected]

Professional Highlights
Education
University of Texas at Austin: B.A., History, 1975
Our Lady of the Lake University, San Antonio, Texas: M.S., Clinical Counseling, specialization in Marriage and Family Therapy, 1979

Professional Affiliations
Licensed Marriage and Family Therapist, Texas and Illinois
National Certified Gambling Counselor, Level II
Board Approved Clinical Consultant for the International Gambling Counselor Certification Board
Clinical Fellow, American Association for Marriage and Family Therapy, since 1982
Illinois Association for Marriage and Family Therapy, since 1987
Texas Association for Marriage and Family Therapy
Professional Experience
Gambling Recovery Center, Private Practice, 1988 - present
Executive Director, Illinois Council on Problem and Compulsive Gambling, 1994 - 1999
Institute for Problem Gambling, Inc., Senior Faculty

Expert Testimony
National Gambling Impact Study Commission, Chicago, 1998
Illinois Gaming Board, Special Hearing on Problem Gambling, 2000
Special Consultant to the Illinois Gaming Board, Governor Appointee, 2006

Legislative Action
Co-Author of Illinois HB 1270 Compulsive Gambling Program (voted into law, 1/1/97)
National Gambling Impact Study Commission Legislation, 1996

National Council on Problem Gambling
Board Member, 1994 – 2000
National Helpline Committee
National Conference Chair, 1997
Initial NCPG Website implementation
We are committed to your privacy.Do not include confidential or private information regarding your health condition in this form or any other form found on this website. This form is for general questions or messages to the practitioner.